WuYi ChuangFeng Tools Manufacture Co., Ltd was founded in 1998. After continuous management innovation, we have developed into a comprehensive integrated electric tool manufactures and successful launched HCC brand cover angle grinder. Electric drill. Impact drill. Cutting machine. Circular saw. Demolition hammer and etc. 
We are adhiring to the service purpose. Continuous innovation. Advancing with the times. Develop in the fierce market competition. The breakthrough. To create brand in customer satisfaction and continuous efforts. 
Welcome for your business negotiation!
>> Read More
>> Read More
CASE
POWER TOOLS


Tel : +86-579-88046167
Fax : +86-579-87712388
E-mail : hcc@hanchuantools.com
Address : NO.9 WEI WU EAST ROAD. TONGQIN INDUSTRIAL PARK WUYI. JINHUA CITY, ZHEJIANG, CHINA

SALES
NETWORK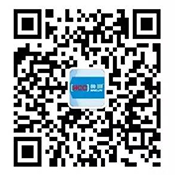 SEARCHING
HERE YOU CAN FIND THE PRODUCT YOU WANT QUICKLY.
浙公网安备 33072302100214号